The MerchantTrack Virtual Terminal is available when logging into the MerchantTrack Portal and can be used to process payments in the event that you cannot process through Party Center Software.
You can access the MerchantTrack Portal by clicking here.

Navigate to the Virtual Terminal through the menu bar on the left.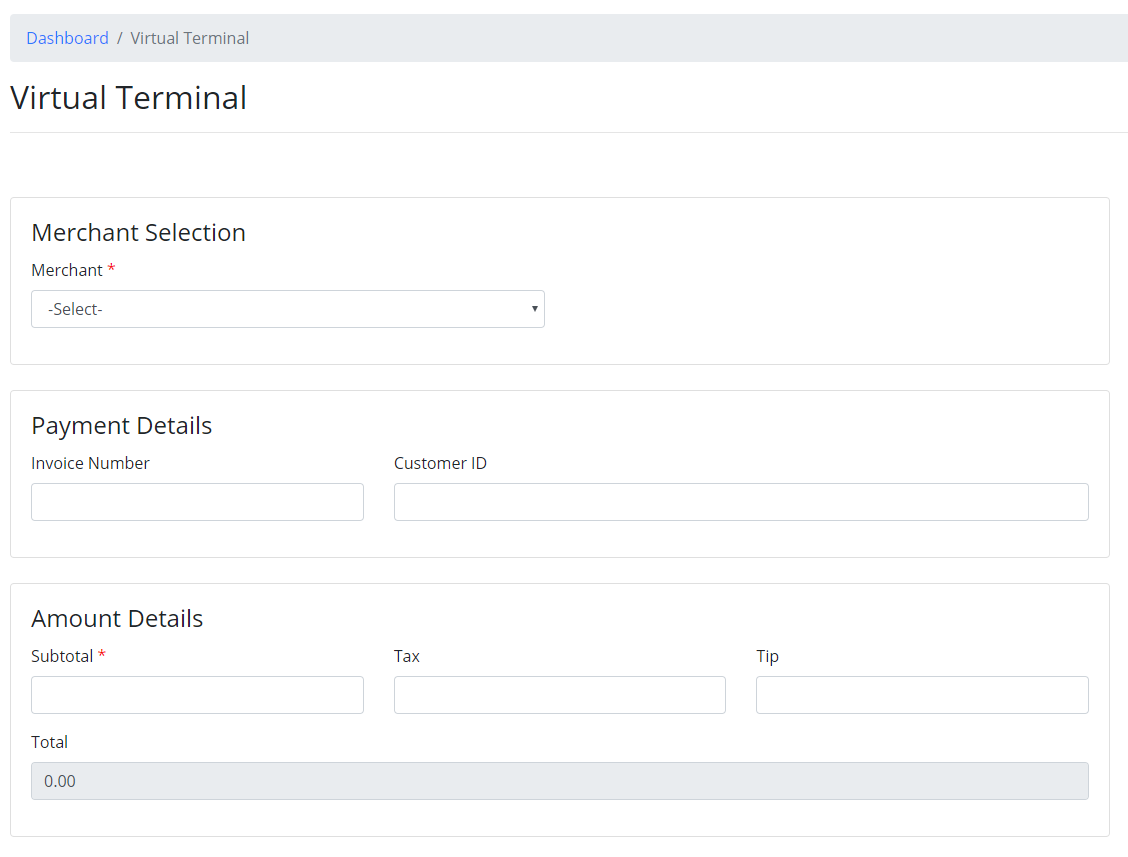 If you have multiple facilities associated with your user profile, you will have a dropdown for the merchant selection to choose your account. Otherwise, your account will already be chosen.

These text fields are optional so you can easier find these transactions in the Transaction Search. These fields are normally automatically filled out by Party Center Software.

The subtotal is the only required field in this section. If you are using an order directly from Party Center Software, you can enter the same number that is due on the order into the Subtotal field.

All of the fields in this section are required, as this is the card's information to be charged.

Clicking the "Show Additional Fields" button will allow you to input cardholder information. If you do not wish to enter anymore information, you can click submit.
Party Center Pay has the Duplicate Detection feature, which detects and prevents transactions with the same card and same amount on a merchant account within the last 25 transactions. You can check this box to disable this. (Customer makes multiple purchases of the same items on the same card on separate transactions.)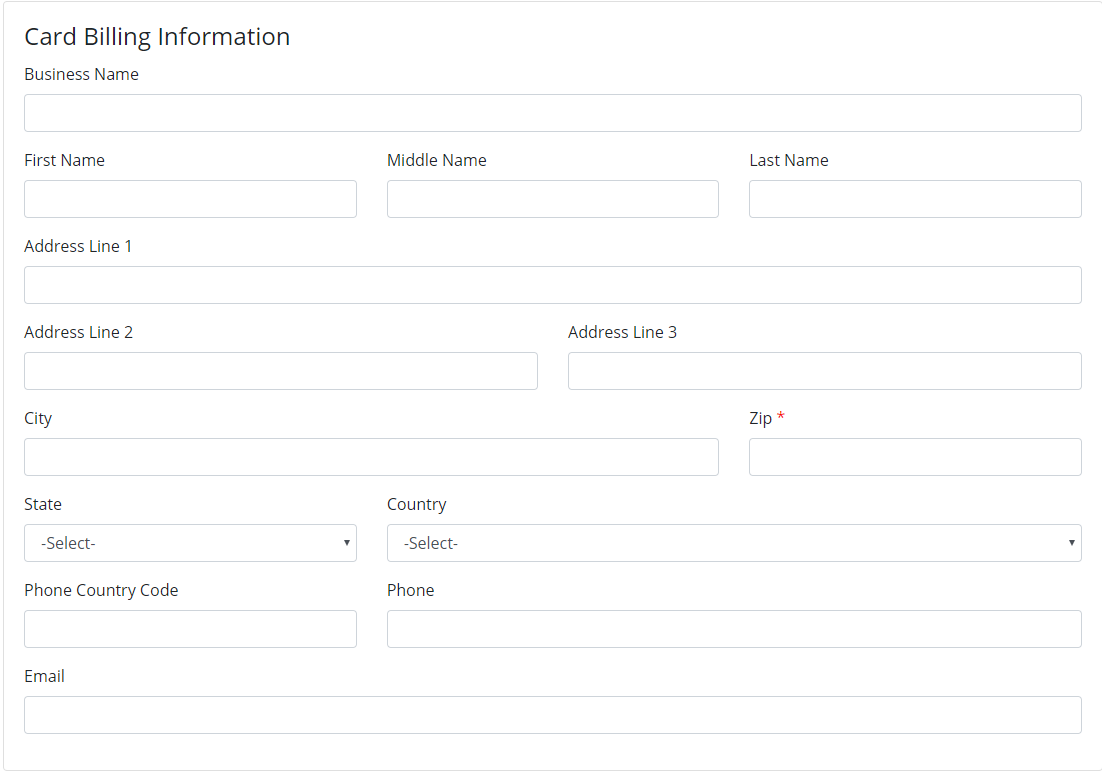 You can input the cardholders billing information here. Inputting the cardholder's information provides additonal protection against fraud and chargebacks.