The Policies section allows you to add a policy to the Online Booking Module. Your customer will be required to click a confirmation policy box before continuing to the next step:
To create a new policy, please do the following
Go to the Admin page
Choose Policies
Choose Add policy
Add policy title
Add policy information in the text box. You have the option to include text, images, tables, and links in this section.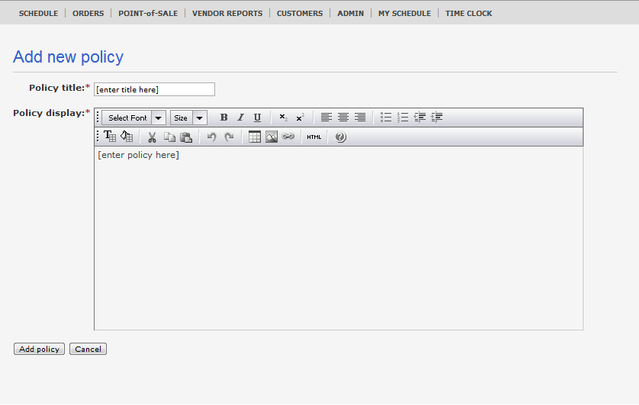 Existing Policies
This section allows you to add a new policy, click on an existing policy, and change the order in which the policies appear by clicking up or down.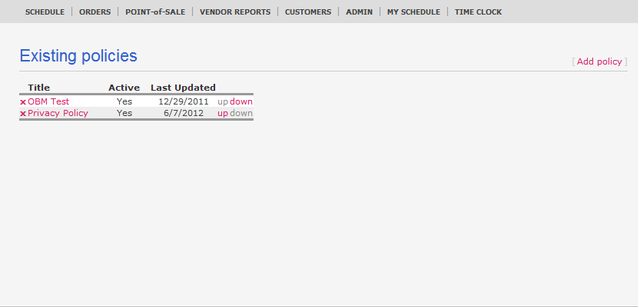 View Policy
This section allows you to view the following information about an existing policy:
Policy title
Policy status (Active or Inactive)
The policy creation date/time
The policy modification date/time
A summary of the policy
The events that a policy applies to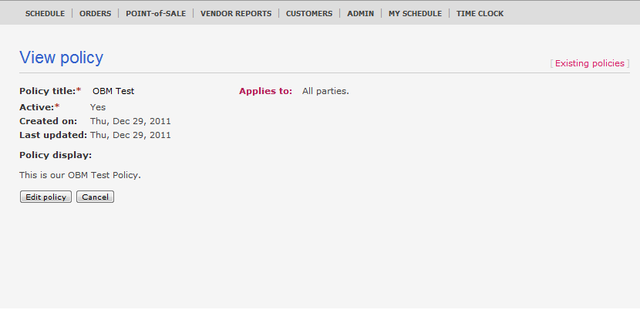 Edit Policy
This section allows you to edit the following fields of an existing policy:
Policy title
Policy status (Active or Inactive)
The events that a policy applies to
The policy content