The Image Resource Management screen is a place to upload graphics (with respect to copyright law) for use in your Online Booking/Waivers Text Sets & Policies, as well as Email Invoices. These images are not associated to your Online Booking Products/Events.
This tool is available under the Admin screen at Online Booking > Manage Image Resources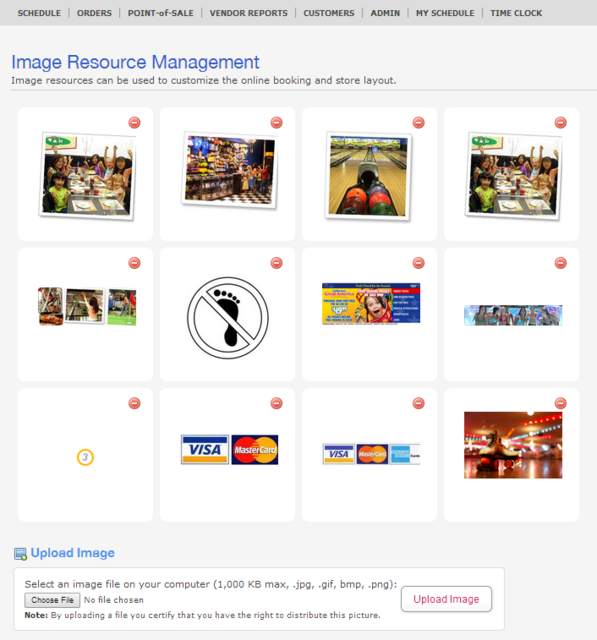 In uploading your images you agree to indemnify, defend and hold harmless Agile Software and Marketing, its parent companies, subsidiaries, affiliated companies, joint ventures, business partners, licensors, employees, agents, and any third-party information providers to the Service from and against all claims, losses, expenses, damages and costs (including, but not limited to, direct, incidental, consequential, exemplary and indirect legal damages), and reasonable attorneys' fees, resulting from or arising out of your use, misuse, or inability to use the Site, the Service, or the Content, or any violation of copyright image laws by you.