The new Customers 2.0 update makes it faster and easier to assign a customer profile to a POS order. All orders made by a customer will be tracked on the loyalty tab of their customer profile, allowing you to see how much revenue they have generated. You might want to see who your highest paying customers are to send them special offers or reward with a loyalty program. There are two methods of assigning profiles to POS orders.
Assigning Customer Profiles from the POS Screen
With the point of sale open, you'll want to start by clicking "Select Customer".

This will open up the customers menu. If the customer you are looking to add already exists, then you can search for them here. The search filters and methods are identical to those on the Customers 2.0 page. Click here to learn more about searching (Will insert link when article has proper headings). If you have a scanner, you can quickly scan their ID to pull up the customer by their custom ID (If it has been set up prior to this transaction). Clicking on the customer will assign them to the transaction.

You can also select "Create Customer" from this menu to create a new entry in the customer list. The information required to complete the customer profile is determined by the fields set in "Required Customer Fields". You can click here to learn how to change that information (Needs to be written).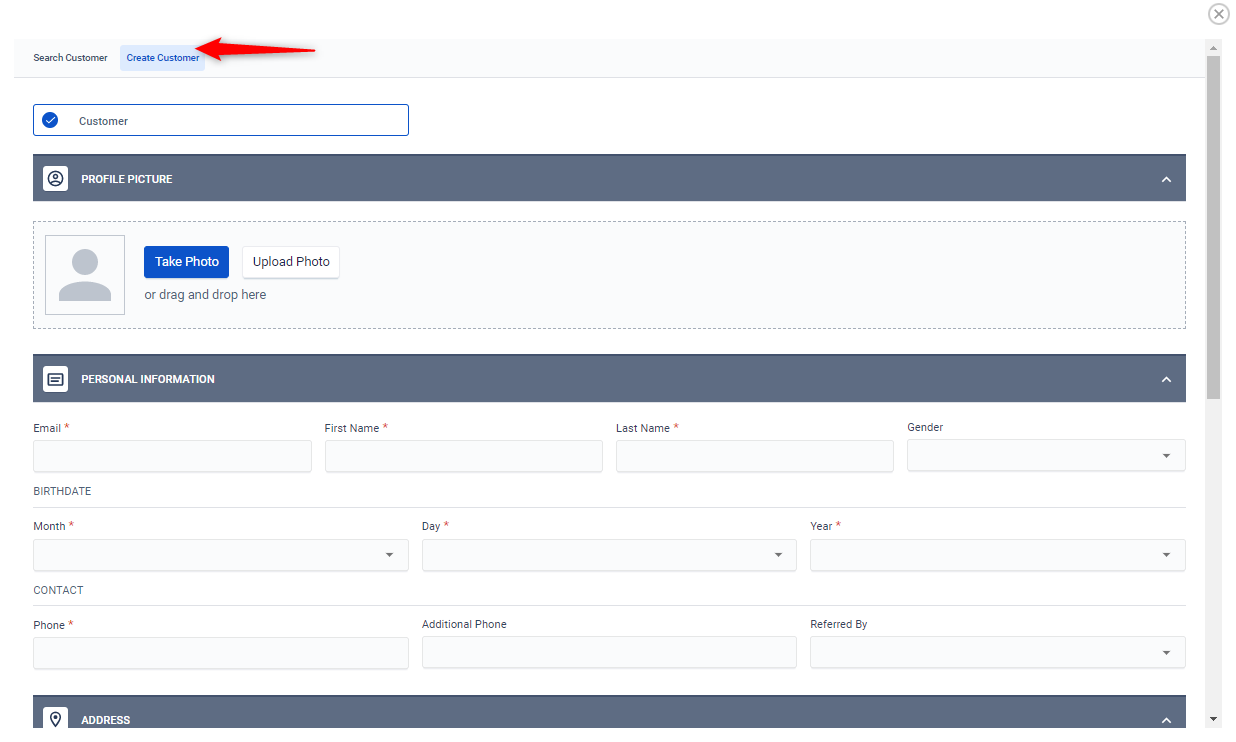 Starting POS Orders from the Customer Screen
You can also create POS orders directly from the Customer 2.0 page. To start, click the three dots next to a customer's name and select "Open POS Order". This option will only be available for customer profiles; dependents and organizations will not show this option.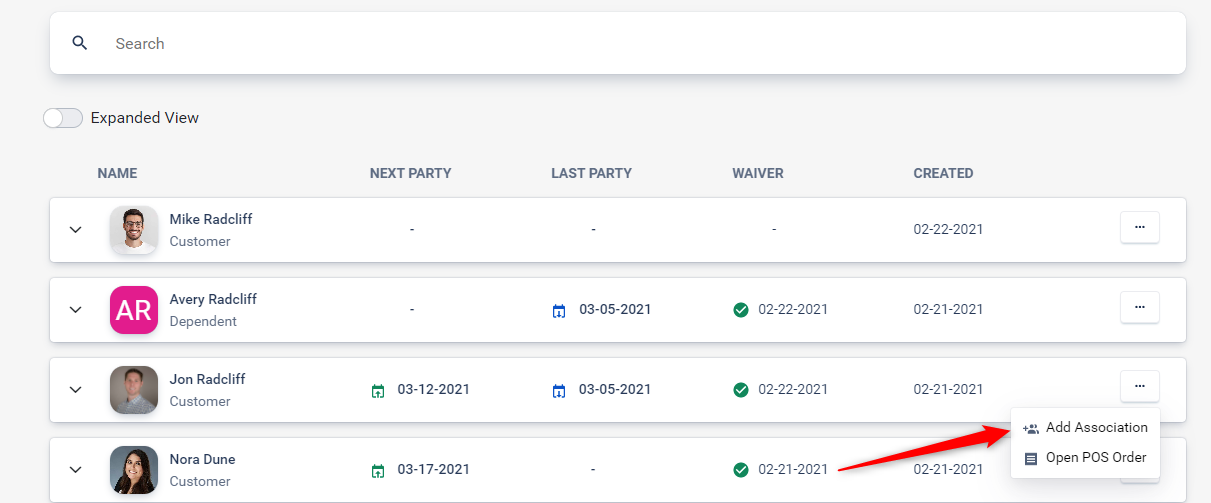 Upon doing so, you will receive the following message:
And will be directed to the POS to continue the order as normal.