The Sales Analysis Report is best for reviewing your cash and accrual sales for the report date range selected. The report can be configured to include all products or specific products. The Sales Analysis Report requires Tag Sets to be configured for your products- otherwise, it won't return any information. You can view this article to learn more about Tag Sets.
Running the Report
When you run the report, you will configure the parameters of your search and then the report will have you download a PDF file with the results.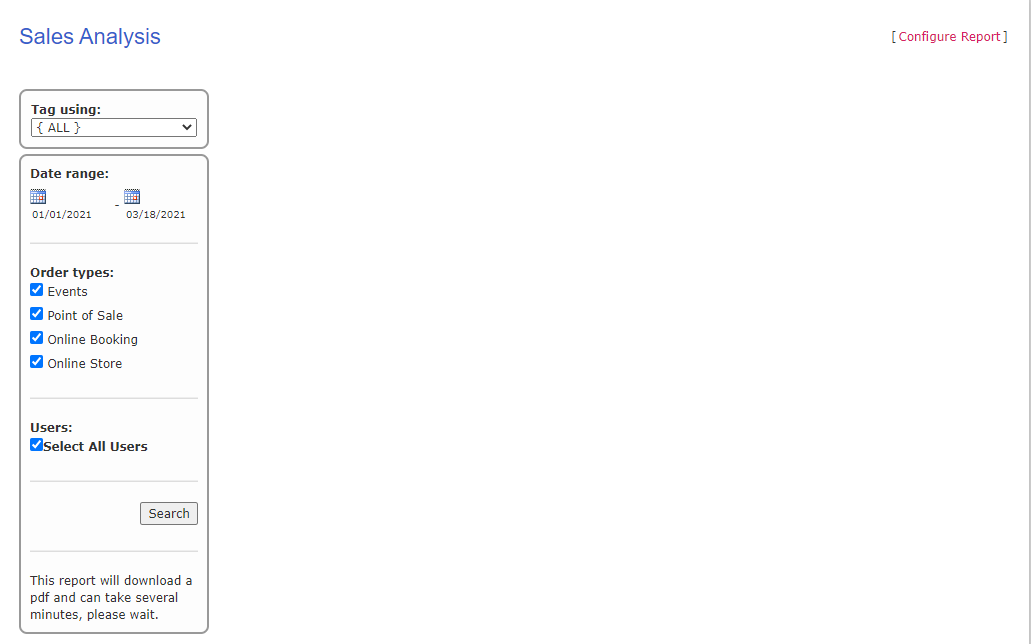 Tag Using: This is where you will choose which tag set (and therefore, which products) the report will run using.
Date Range: This will dictate what orders will be used to pull information from, as sorted by party date.
Order Types: Here, you can choose to filter through which order types you want the order to show.
Users: If the "Select All Users" box is not checked, it will show a box for all users for your facility and you can check which users will show on the report (it uses which user created the order that the products are pulled from).
Viewing the Report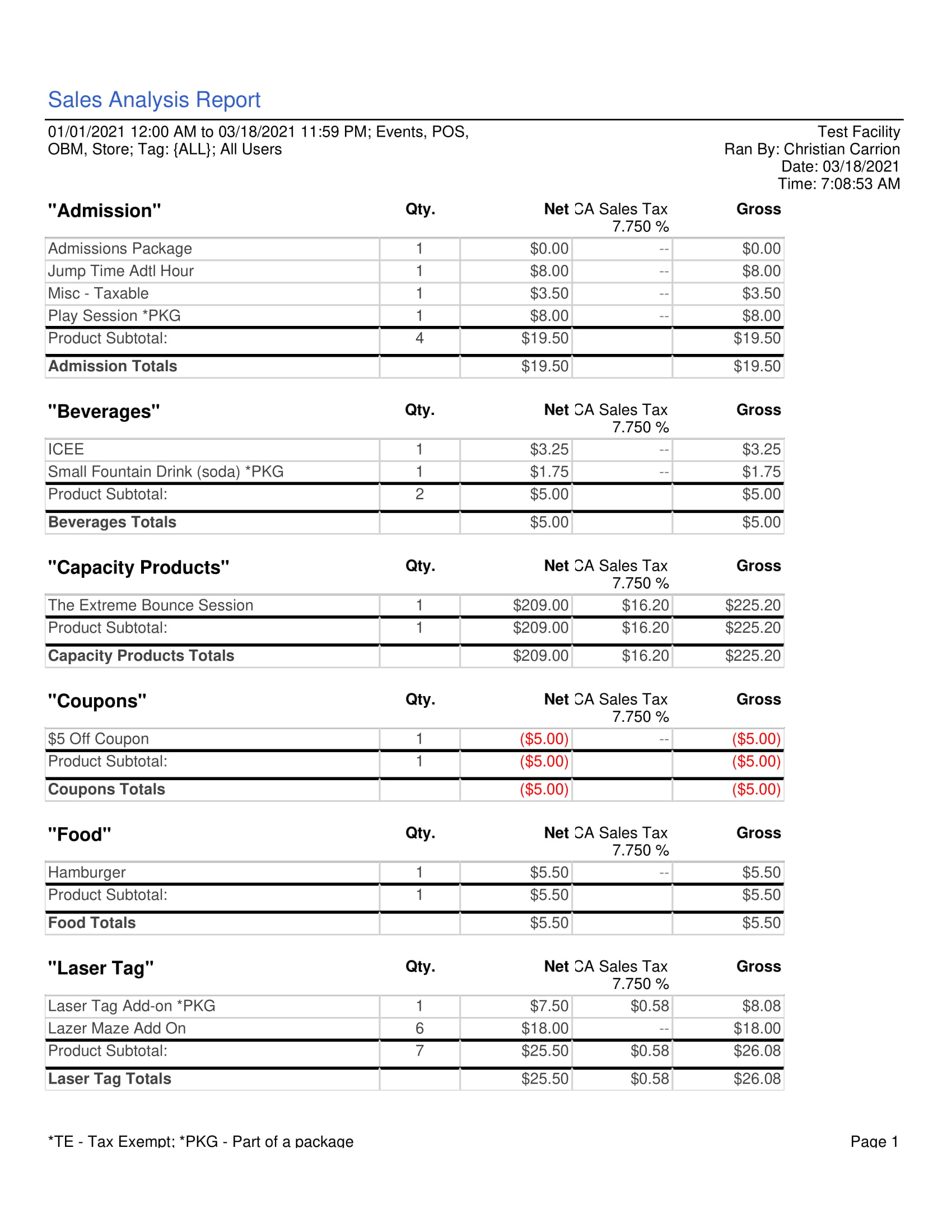 The above page is an example of how the Sales Analysis Report displays the data, separated into product and category.