Did you get locked out of the software for too many wrong login attempts?
Did you lose or forget your password?
Just want to update your password?
If you are wanting to change or recover your password you have come to the right place.
The simplest way to change or update your password is to do this is from the login screen:
Simply click on the "Forgot Password?" link below the login button.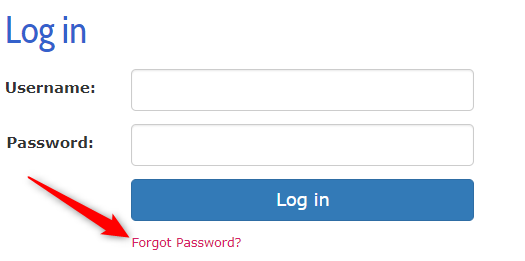 Now put in your username and email, and hit the reset button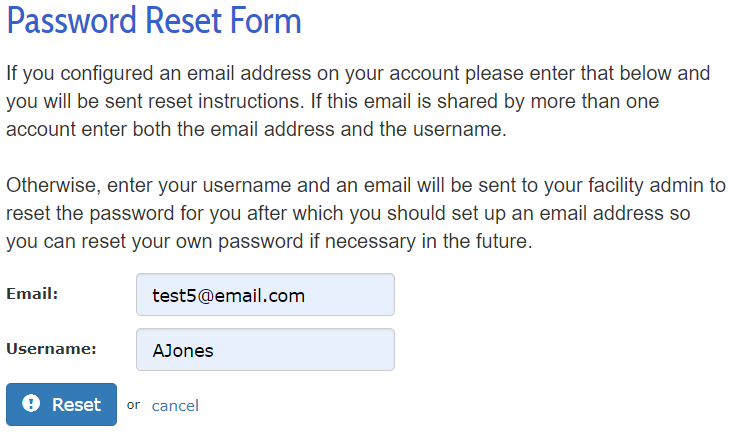 Next you will see this confirmation screen letting you know that the email has been sent.

Within a few minutes, you should see an email arrive that looks like this....

All you have to do is click on the link and it will bring up the login page. In the yellow banner you will see your new password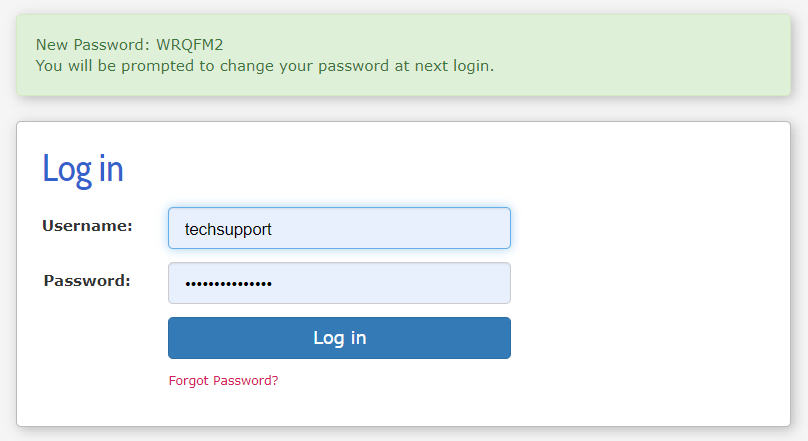 What is I am locked out because of too many bad login attempts? You simply need to follow the instructions above for resetting a password and the system will unlock your account automatically.
LOCKING A USER OUT (Employee has been Terminated)
If you have a user that you do not want to access the software, say a terminated employee, you will want to make sure that you set their account to INACTIVE. This will ensure that they cannot login to the software by resetting their password. The lockout feature is only for lockout due to too many login attempts.
SECOND OPTION TO RESET PASSWORD
There is another way to reset a password. You will need administrator permissions and be able to change/add users. Go to the Admin Page and then to Users. There you will see a list of users. Click on the name of the user you want to edit. This screen will come up.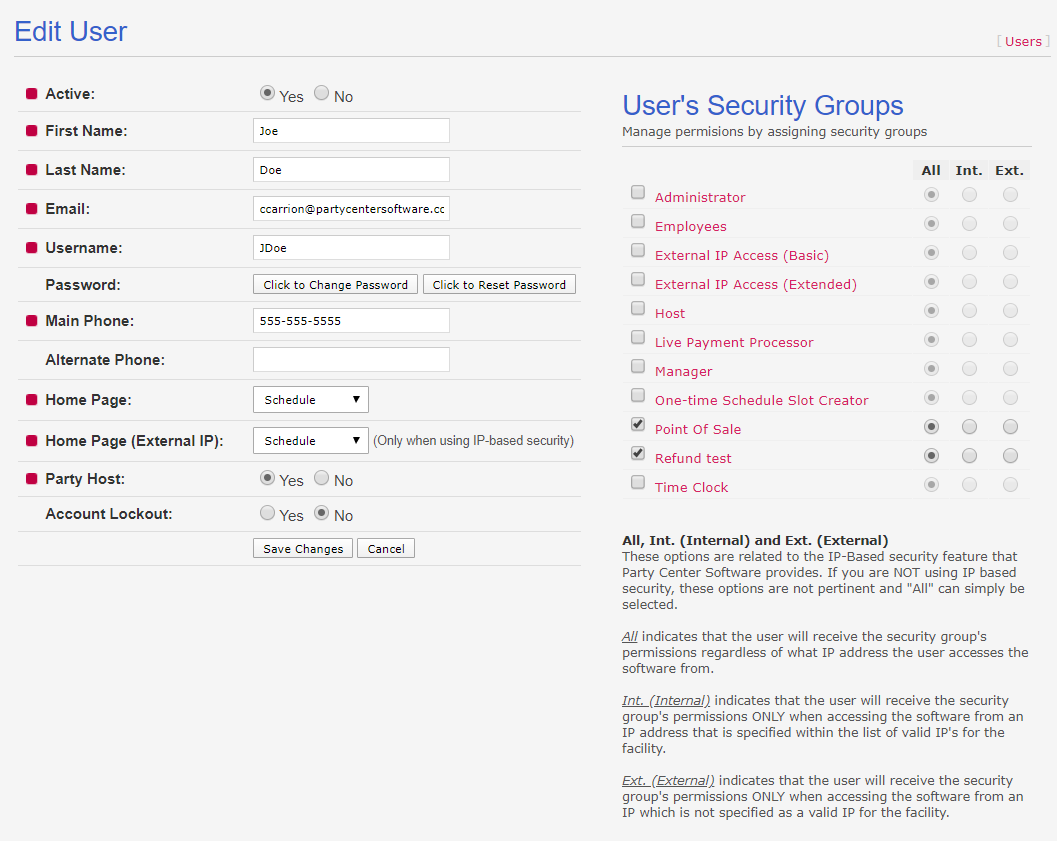 From here just click on the "Change Password" link and you can type in a new password.