When customers enter your facility, we want to make sure we provide a quick and effortless experience when confirming they signed their waivers. Customers can sign their waivers online, or in your facility (if you have a waiver station). Since the check-in process is the same for both methods, you can follow the steps below to confirm that customers have signed their waivers.
Step 1 - Identify the Customer
Ask your customer for either their name, email address or phone number.

All of these can be used to search for the customer in Party Center Software.
Step 2 - Find the Customer's Account in Party Center Software
Click on the

Customers

tab in Party Center Software.

This will take you to the customer search page.

Search for the customer by entering their name, email, or phone number in the search bar. The customer's account will appear below.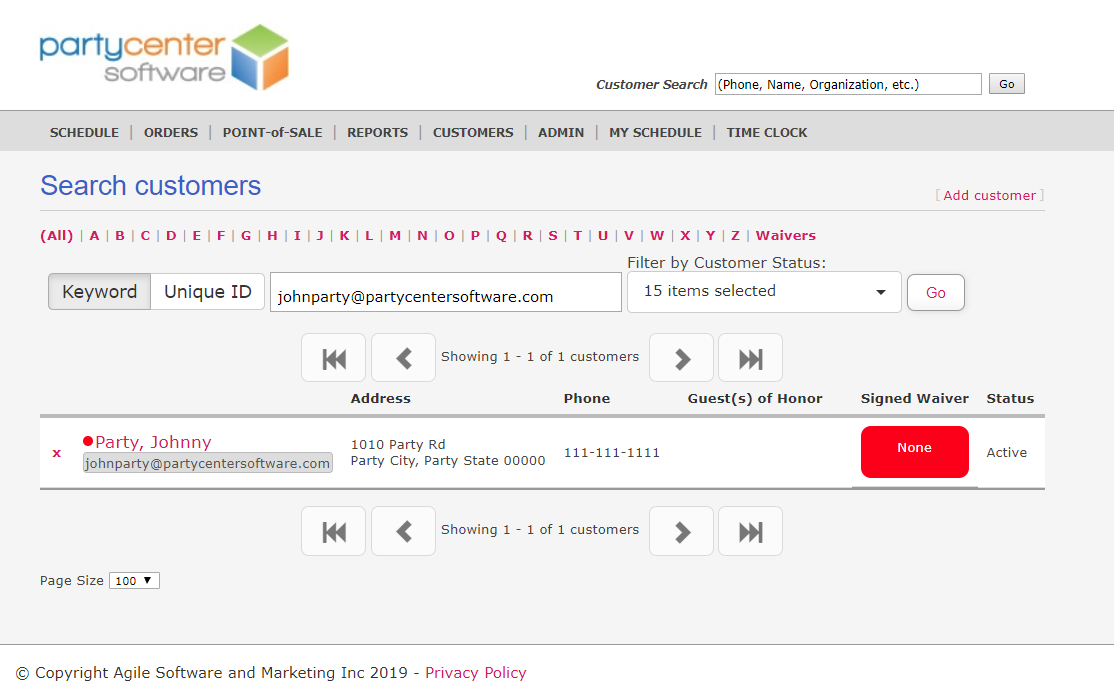 If the customer has recently signed their waiver, you may see their account listed by clicking on the Waivers button above the search bar at the end of the alphabetic search list.

If you know the customer recently signed a waiver, you can also click "Recently Signed" from the admin page to go straight to the recently signed waivers page.

Step 3 - Check Waiver Status
The customer's account will have a column called Signed Waiver and it will show up as either None, Validate, Valid or Expired.




None - Customer has not signed a waiver.
Validate - Customer has signed a waiver, but we need to confirm they filled it out correctly.
Valid - Customer has signed the waiver and we have confirmed it is filled out correctly.
Expired - Customer's previously valid waiver has expired.
Note - A waiver that is filled out correctly will have the customer's signature and include all of the minors/children/participants the signer is responsible for.
Step 4 - Validate Waiver
Click on the blue Validate button to view the customers waiver. This will take you to the waiver tab on the customers account.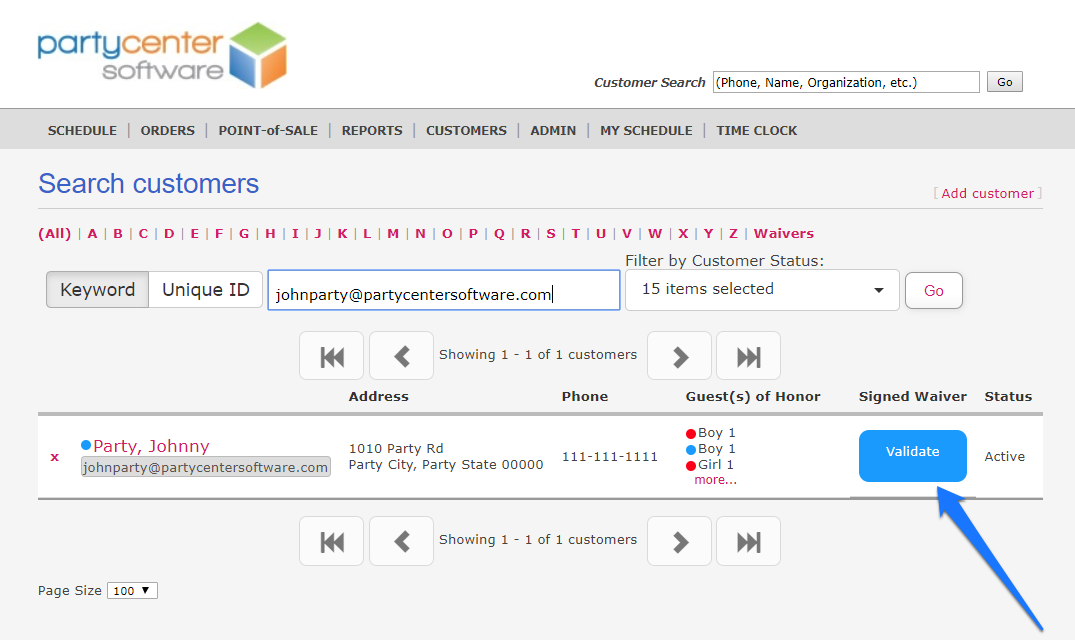 Make sure the customer has a signature on the waiver and all of the minors the customer is responsible for are listed.

After confirming the above, click the blue Validate button. The blue Validate button should change to a green Valid button.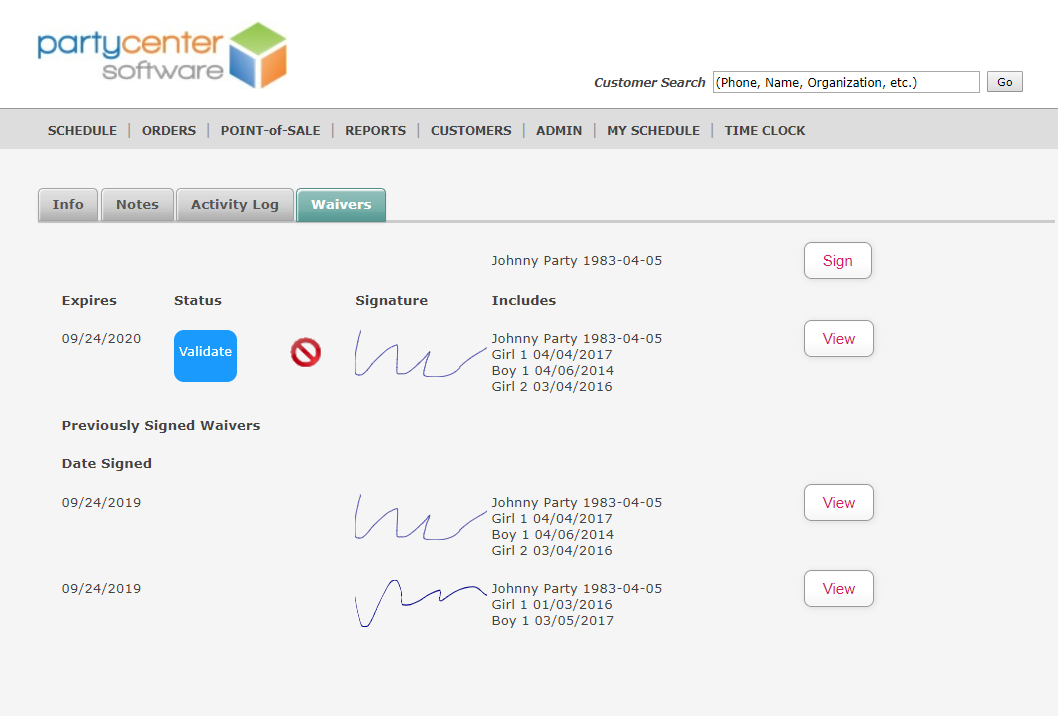 Your customer's waiver is now verified and they are ready to enter the facility.