Party Center Software has the capability of setting an order to be Tax Exempt, should the guest, organization or the nature of the event require it.
Table Of Contents
Correct User Permissions
Before you can make an order Tax Exempt, the User managing that order needs to be a part of a User Group that has the correct user permissions. By default, any Admin user will have these permission's, but it is at the discretion of the business owner(s) or managers to add those users to other groups.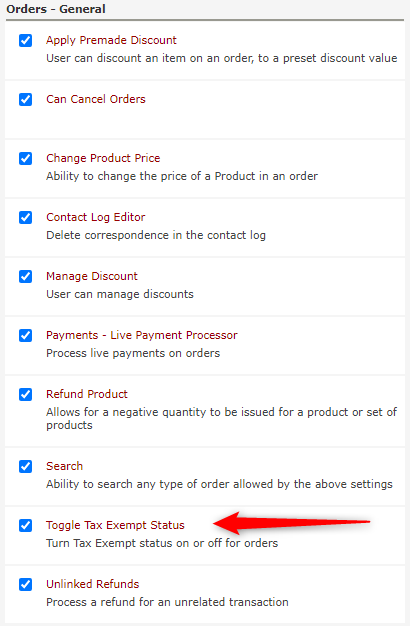 Removing Taxes from an Order
Navigate to the order you are looking up update. At the bottom of the order page, beneath the products and totals there will be a grey button "Tax Exempt: Off" Click that button and it will update to say "On" the button will change colors to green, and the order balance will update to remove the taxes from the total.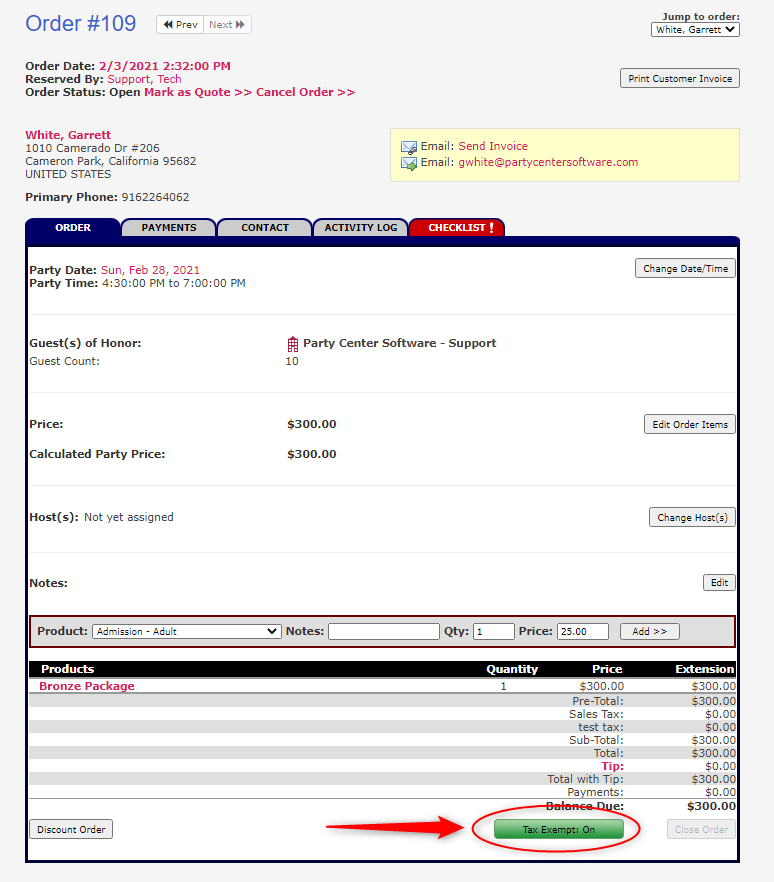 Adding Taxes Back on an Order
Follow the same process as the above and the Tax Exempt button will go back to "Off" the button will be grey, and the Balance Due will update to reflect the new total.
Keep in mind individual products or parties can be configured with no tax rate associated with them, so you may need to double-check the product itself is the Balance Due seems off.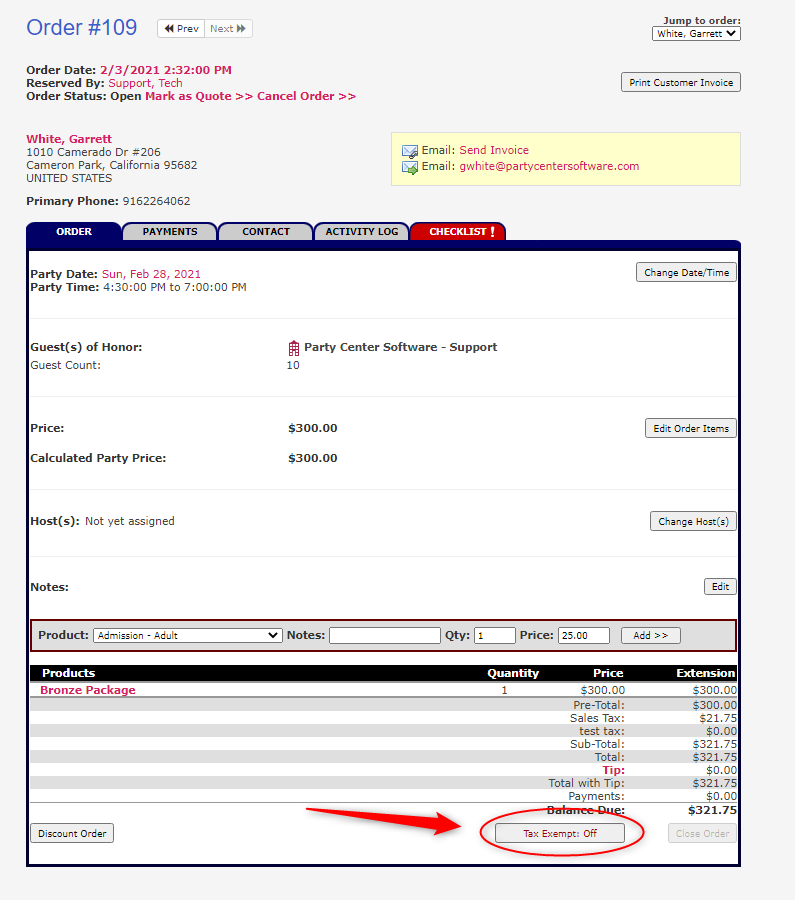 Keep Exploring