What is an Online Display Text?
Online display text sets are (sets) of text and images that are displayed when customers are using your online booking or waiver system.
You can set up multiple sets that reflect different images and text greetings for holidays or other events throughout the year. Only one set can be active at a time.
From the Admin Menu
In the Online Booking or Waivers section, select either Online Booking Text Sets or Waiver Text Sets.

Select the display text set by clicking on the name or create a new one by selecting Add text set. Here you will customize the information that is displayed on each of the online booking screens.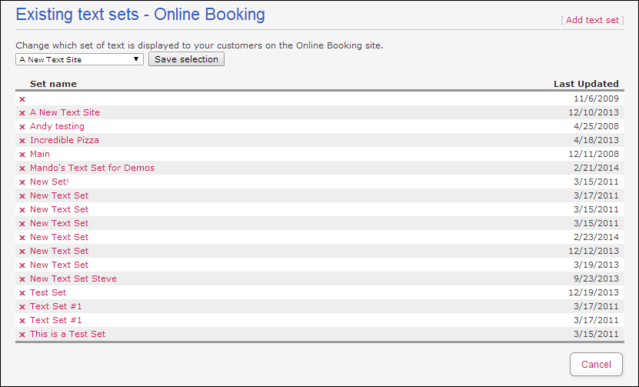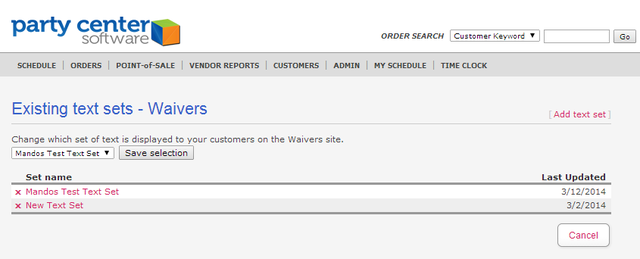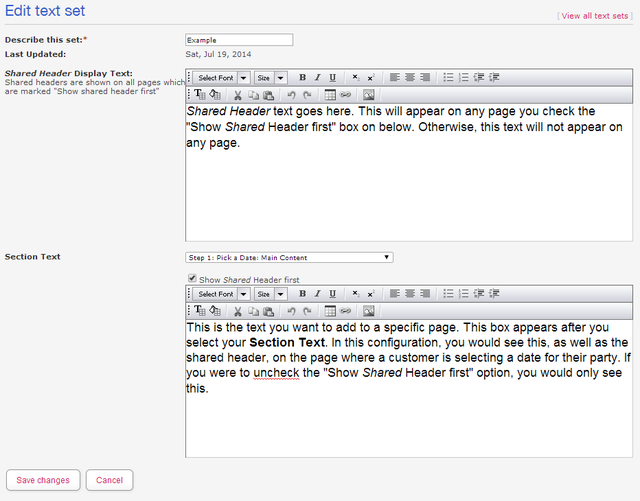 Describe this set:
This is the title of your text set.
Last Updated
This will populate with the current date.
Shared Header Display Text
This is the header that will be displayed on all pages which are marked "Show shared header first".
Section Text
By selecting the page from the drop down here, you will be able to add text and images for the corresponding page. If you aren't certain the name of the page you are attempting to modify, go through the online booking process and note the Step it says you are on at the top.

After you select a page, you will be able to check the "Show Shared Header first" box to put the Shared Header on this page.
Once you have completed, Click Save at the bottom of the page
Don't forget to save your text set by selecting it from the drop down menu on the Manage Display Text page, and selecting Save selection. This will activate your text set.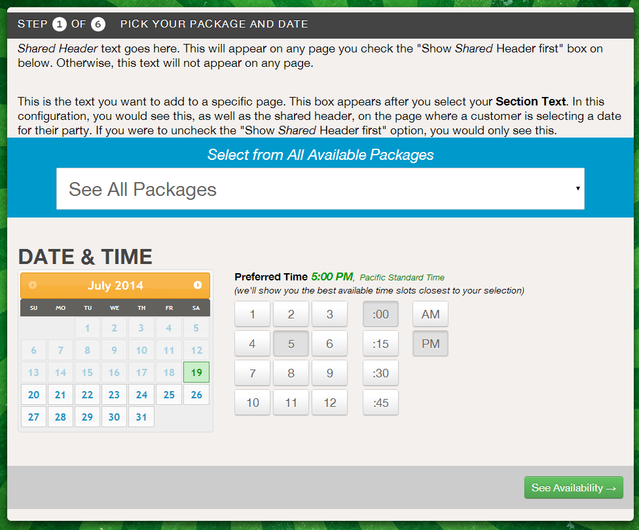 Image Resources
The Image Resource Management screen is a place to upload graphics (with respect to copyright law) for use in your Online Booking/Waivers Text Sets & Policies, as well as Email Invoices. These images are not associated to your Online Booking Products/Events.
This tool is available under the Admin screen at Online Booking > Manage Image Resources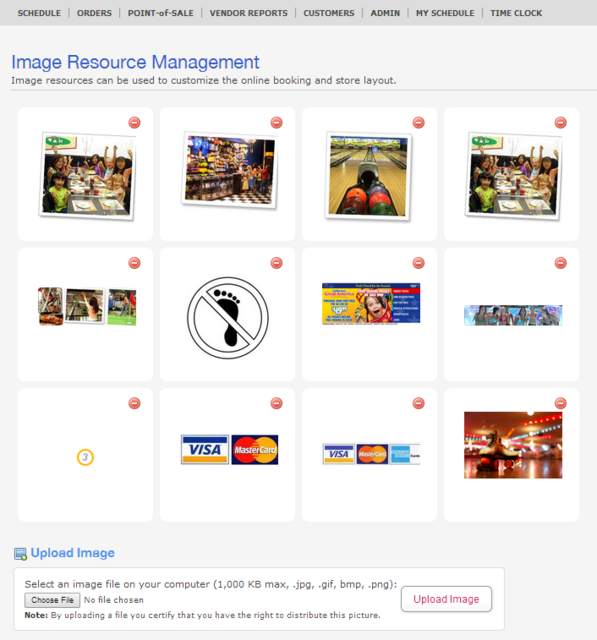 In uploading your images you agree to indemnify, defend and hold harmless Agile Software and Marketing, its parent companies, subsidiaries, affiliated companies, joint ventures, business partners, licencors, employees, agents, and any third-party information providers to the Service from and against all claims, losses, expenses, damages and costs (including, but not limited to, direct, incidental, consequential, exemplary and indirect legal damages), and reasonable attorneys' fees, resulting from or arising out of your use, misuse, or inability to use the Site, the Service, or the Content, or any violation of copyright image laws by you.