Depending on how the customer reaches your facility, the party reservation process will be quite different. This article details how a guest books a party from your online booking site; booking a party from within PCS is a bit different.
Reserving a Party
1. When a customer reaches your online booking site, they will first be instructed to select an available package and a time slot. By default, all packages are available for guests. Selecting "See Availability" will advance the process.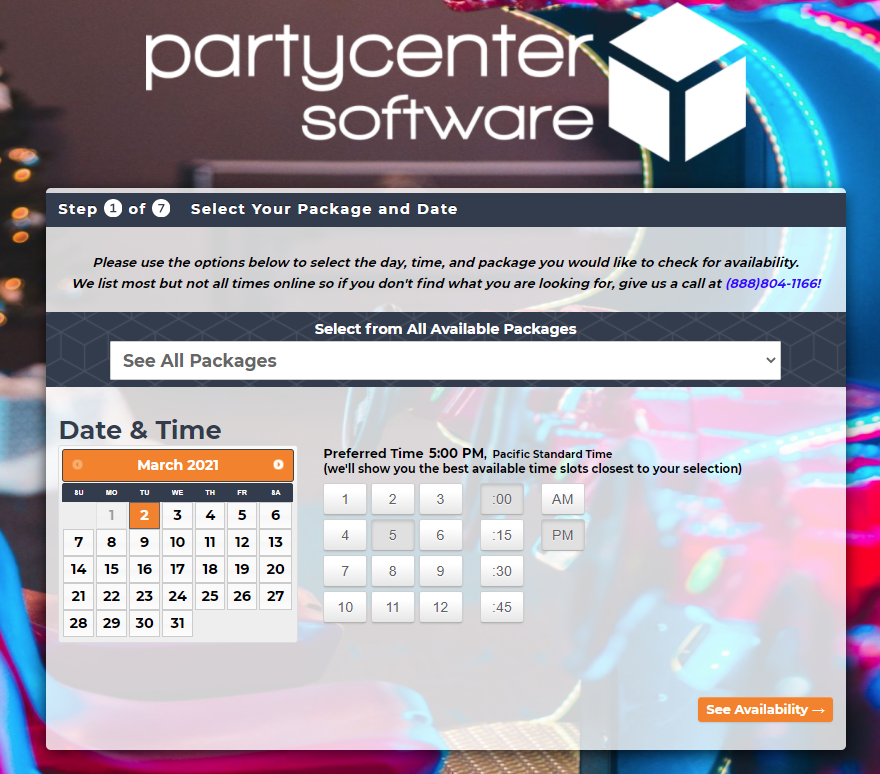 2. The user will then be presented a list of all available packages for that time slot. If they searched for one package in particular, then that will be the only package listed. You can continue by clicking "Choose this Package".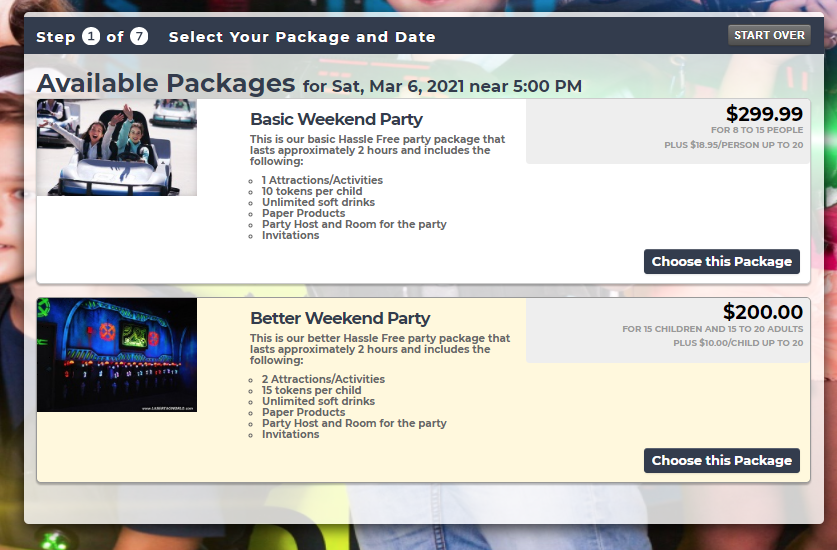 3. Select guests and time slot. The system will display the nearest available time slots for the guest to view. The number of time slots shown can be configured in online booking settings. You'll be prompted to enter in how many guests will be attending the party; this must meet the minimum and maximum guest count requirements to continue.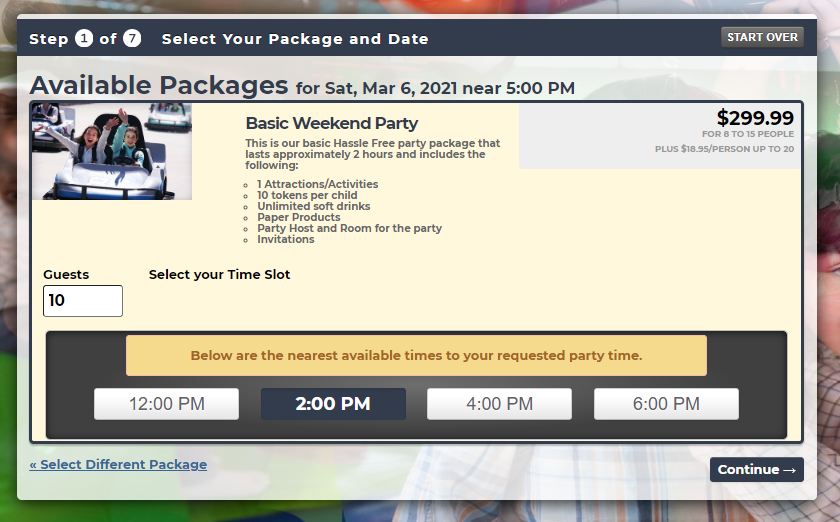 4. You'll be prompted to confirm your package. This displays the initial pricing and reserves the schedule slot when "Confirm Package" is clicked.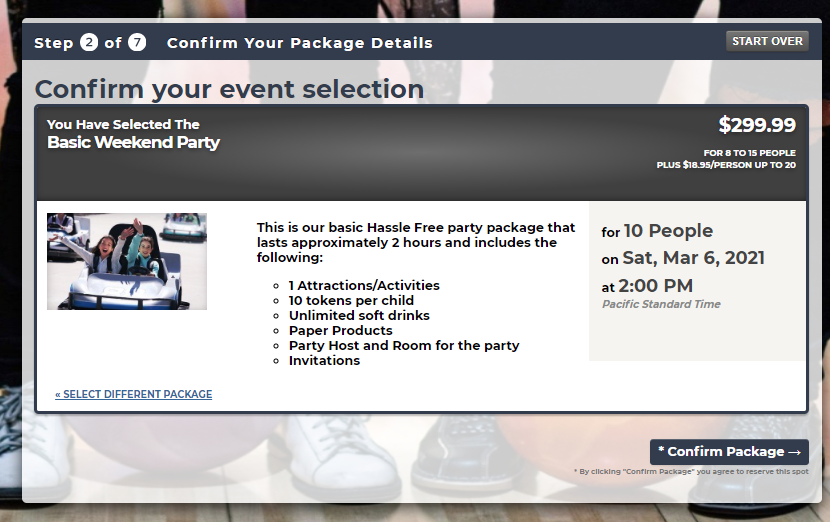 5. (Optional) If you have Step 3 questions configured for your bookings, those will be asked here. The guest will be prompted to answer the questions by either typing or selecting from a drop down menu.
6. You now have the option to select add-ons for your party package. These add-ons might include food, extra attractions, or party materials.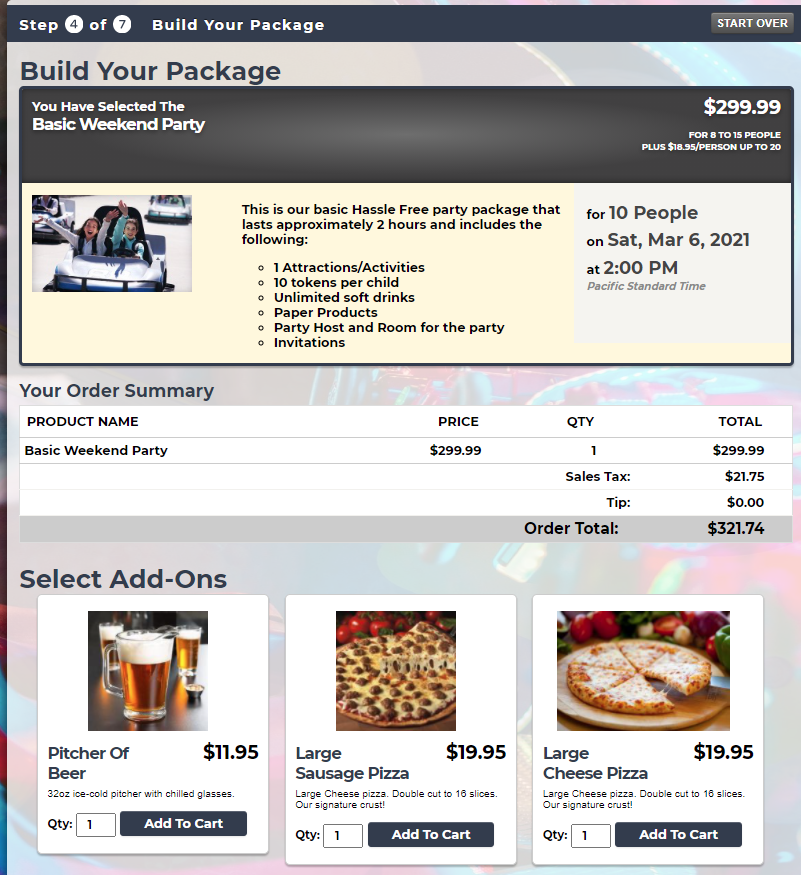 7. The guest will be presented with the following page, after hitting continue: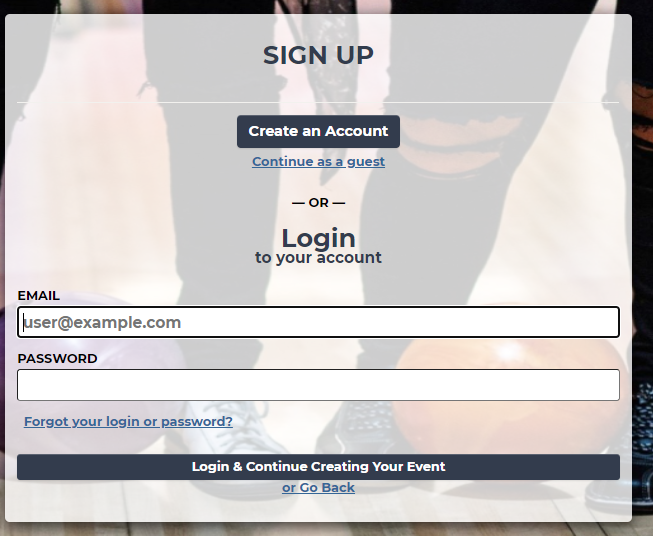 The next step is to enter their personal information. They have the option of creating an account or continuing the process as a guest. Both options request the same information and create a customer profile for the guest. However, creating an account allows the guest to log back in and view their orders if desired.
8. The customer will then be prompted to enter in the following information. You can customize what information is asked/required from the guest by accessing the "Required Customer Fields" page from the admin section of PCS. A customer profile will be generated upon completion of this step.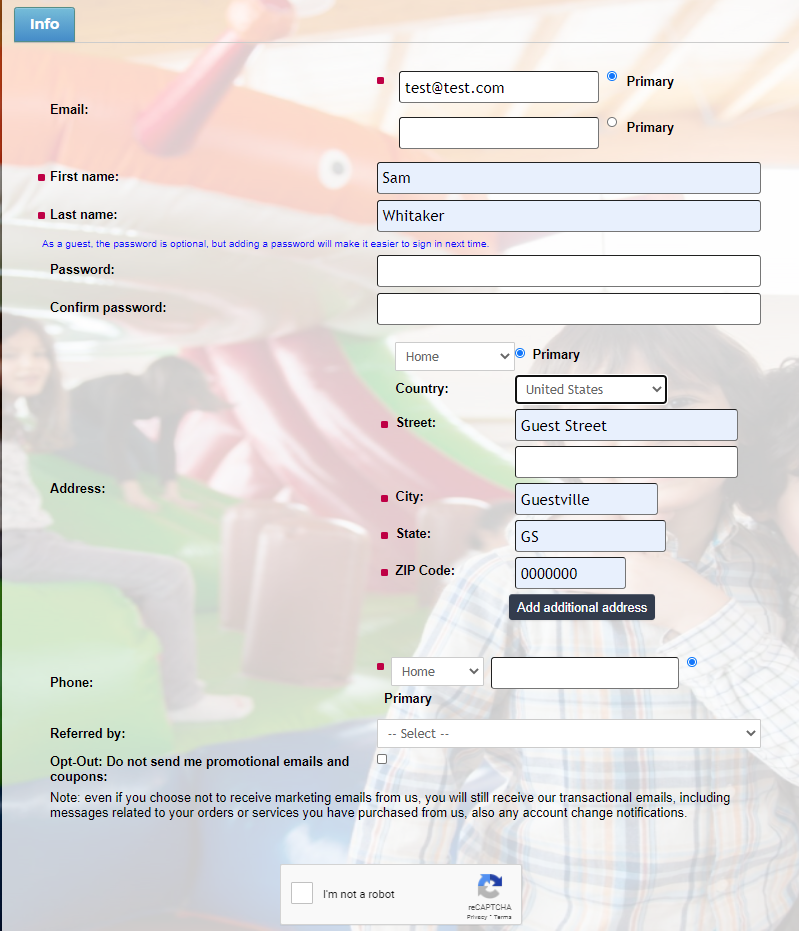 9. A guest of honor or organization is required for each order. First time users will be see the following message:

10. Enter in the guest of honor information to continue. This can also be customized from the required customer fields section of PCS.

11. Any policies set up will be shown here. The customer is required to hit "Agree" to continue.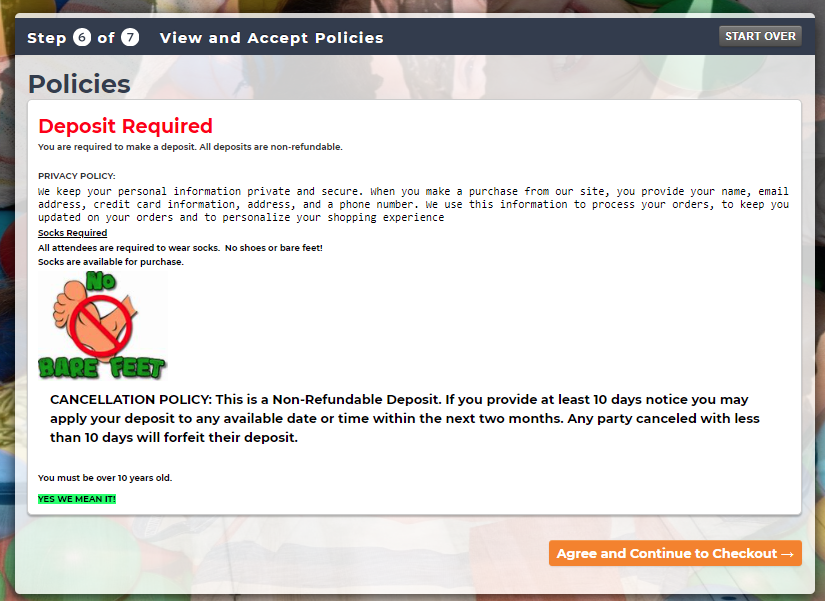 12. The customer will now be prompted to review their order, apply any eligible discounts, and enter in their credit card information to make a payment.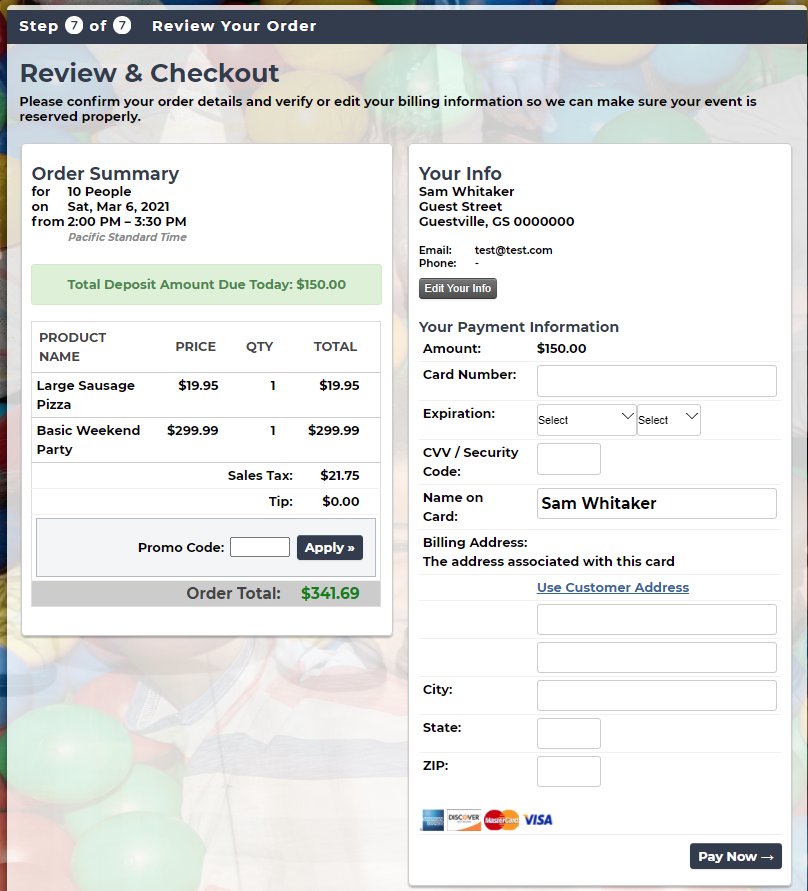 Completing this step will reserve their party, take them to the confirmation page, and send them an invoice as well. The order will appear in PCS as "Pending Review".