Adding a Tip To The POS Order
Add your items to the order
Click the Tip line
Enter Tip amount
Click green check mark to save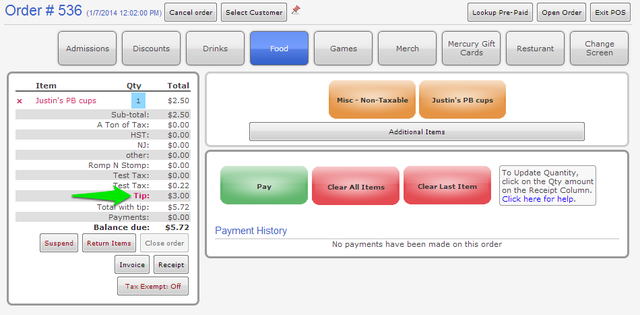 Things to know
An order with multiple hosts will evenly divide the tip amount among them.
You can quickly see each employee's tip earnings via the Tips Report.
This tip function is built with the intention of paying out the tips with payroll. Tipping out from the drawer will affect your Closeout Report.
Please view this short video on how to process tips on an event order